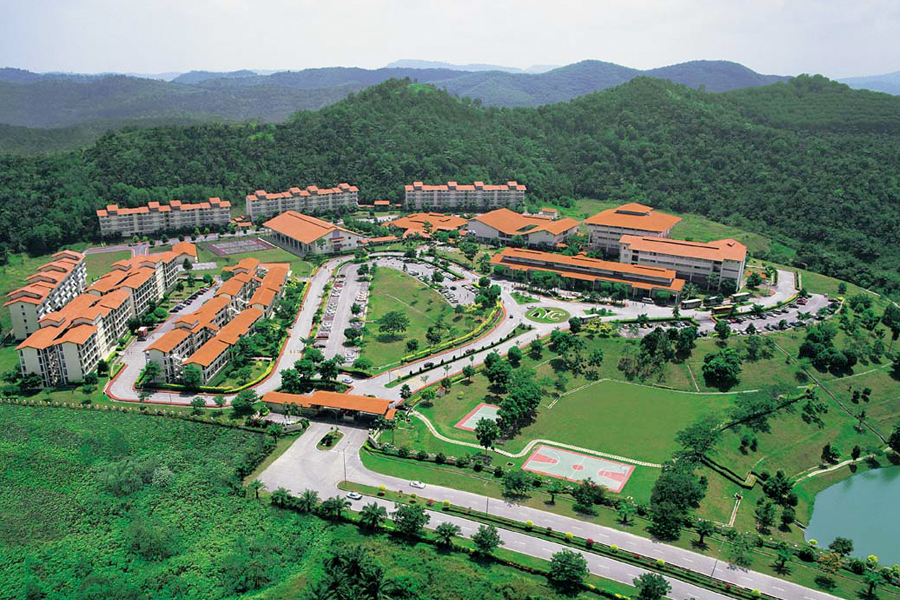 Putra Nilai, Negeri Sembilan
Nilai University College is a new private tertiary education facility located within the Bandar Baru Nilai township, 45kms south of Kuala Lumpur and in close proximity to the KL International Airport.  The college is designed to accommodate 6,000 students with expansion provisions for up to 10,000 students in a self-contained campus setting.
The layout of the College is structured to follow the contours and profiles of the site with buildings and road responding in character to the prevailing site conditions.  To facilitate staging of the development, the academic core has been designed as a composition of individual identify able elements each of which could be constructed at any time to suit the changing needs of a developing campus.  The individual elements are linked by covered walkways to provide protected pedestrian access.